Dating Sabbatical
now browsing by category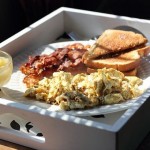 Is breakfast in bed one of the most difficult things to get the hang of as a single person? Maybe it's just me, but it seems a lot easier when I can just stay under the covers and wake up to fresh coffee, french toast and bacon…delivered right to me!
But there are ways to swing breakfast in bed even as a single person. Here are some tips, tricks, shortcuts and suggestions:
Buy a coffeemaker that automatically brews at a time you set. At least the coffee will be ready, although it still won't bring itself into the bedroom.
Ease the transition from bed to the kitchen: wear comfy slippers or wrap yourself in a luxurious robe. Some folks might enjoy playing soft music in the background.
If you have an electric blanket, consider turning it on when you leave the bed (so it's warm when you return).
Have pre-made or heat-and-eat things ready to go the night before.
If you're cooking from scratch, consider getting all of the ingredients ready and nearly assembled before you go to bed.
Consider a no-cook breakfast: fruits, yogurt, granola, berries, smoothies, etc.
Find yourself a nice tray to arrange all of your morning goodies on. Use your good china or silverware. Grab a nice cloth napkin.
Once you have your breakfast all ready to go, make sure you head back to bed!
Cozy up, enjoying the electric blanket, the robe, extra socks, etc.
Fluff up your pillows and make yourself comfortable in bed.
Enjoy the look of this breakfast in bed before diving in to eat. Celebrate how well you're taking care of yourself!
Eat slowly. Don't let your smartphone tempt you. Reading can be enjoyable, but don't let the day (of tasks, responsibilities, news, messages) encroach upon this time.
When you're done, think about what you want to do next. I personally enjoy a nap after these breakfasts in bed. It stretches out the ease and comfort of the experience. Whatever you decide to do, do it mindfully.
And that, my friends, is how to treat yourself to breakfast in bed!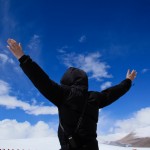 Whether your Dating Sabbatical is one month or six, it should be treated as a unique period in your life. So, to get the most out of your Dating Sabbatical, consider planning some of these activities:
Treat your body well.
We primp and preen for dates, why not for ourselves? You could do the usual things, like working out and eating better, but take a deeper dive and see what your body wants. A Dating Sabbatical is a great time to do a cleanse or a fast, go to a retreat or create a home sanctuary.
Travel
Sometimes we travel with a new significant other, sometimes we stop traveling because we're in a new relationship. So travel now. Go with friends or on your own. Book a tour, take a cruise or just set off on a road trip (with or without a map!).
Connect with friends
Your Dating Sabbatical is a time to nurture yourself and one of the best ways to do that is to restore connections with those who are meaningful to you. Set up some coffee dates, enroll in classes together,  or just plan some nights at home with dinner and good conversation.
Declutter and refresh
A Dating Sabbatical is a great time to declutter, organize, minimize, simplify and refresh your spaces (home, work, car, etc.). Think of it as making new space for your new self.
Learn and do new things
You'll likely find yourself with some time on your hands. Before I started my Dating Sabbatical, I felt like I was working a part-time job trying to find a partner! So take this time to enroll in a class, take a workshop, explore volunteer opportunities or take up a new, healthy habit.
Let go of expectations
During this time, you may meet prospective partners, especially if you're trying new and fun things! But let go of the expectations of what those connections might be. Try friendship first. Your sabbatical has an end date, so consider this a gentle incubation period, for the new connection and your expectations.
Journal
For a lot of us, a Dating Sabbatical can be a wake-up call. You can realize how much (or how little) time you spend looking for a partner, how much energy and thought expended on the quest, and how our society is structured around couplehood. Make sure you have a place, whether that's a journal, a friend or a therapist, to process your thoughts and feelings as you temporarily withdraw from the rat race.
Even if you don't plan to do any of these activities, your sabbatical can be a wonderful breather from the dating scene. But if you plan one, some or all of these activities, you'll likely get more out of your time on sabbatical and emerge rejuvenated, wiser and more worldly.
Have you taken a Dating Sabbatical?
What other essential activities would you add to the list?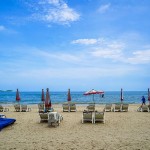 A dating sabbatical is a period of time in which you're choosing to not date anyone. It's a date break, with the added benefit of focusing on yourself.
1. Pick a start date.
2. Determine the period of time.
3. Shut down the online dating profiles. Come up with ways to turn down dates during the sabbatical. Bonus points if you're brave enough to tell people you're on a dating sabbatical.
4. Brainstorm the big things you want to do in lieu of dating. Maybe you want to hang out with friends and family more, or focus on your health, or finish your great novel.
5. Brainstorm the little things you'll need to have on hand to replace dating. (This one's my favorite!) Come up with a list of things you love to do, or have never done before! This is your go-to list when Friday night is feeling boring or Saturday night is feeling sad.
6. ENJOY! Enjoy yourself, your time, your freedom – all of it!
And that's it, the quick guide to taking a dating sabbatical.
Want more? Check out my Dating Sabbatical page here.