Indulge in An Indulgence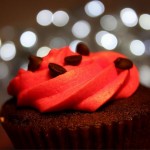 The Church no longer has a corner on indulgences.  What do you want and enjoy?
A bubble bath, massage, or aromatherapy?
Concert tickets, or a drum kit?
"Permission" to jump on the cheap weekend flight to London, or just permission to get lost on a short road trip?
I'm not suggesting you bust the bank with an indulgence, nor go overboard with luxury or gluttony, but find what is meaningful to you – the thing that would signal to yourself that you care for yourself – and do it.