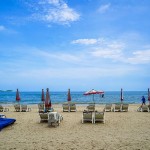 A dating sabbatical is a period of time in which you're choosing to not date anyone. It's a date break, with the added benefit of focusing on yourself.
1. Pick a start date.
2. Determine the period of time.
3. Shut down the online dating profiles. Come up with ways to turn down dates during the sabbatical. Bonus points if you're brave enough to tell people you're on a dating sabbatical.
4. Brainstorm the big things you want to do in lieu of dating. Maybe you want to hang out with friends and family more, or focus on your health, or finish your great novel.
5. Brainstorm the little things you'll need to have on hand to replace dating. (This one's my favorite!) Come up with a list of things you love to do, or have never done before! This is your go-to list when Friday night is feeling boring or Saturday night is feeling sad.
6. ENJOY! Enjoy yourself, your time, your freedom – all of it!
And that's it, the quick guide to taking a dating sabbatical.
Want more? Check out my Dating Sabbatical page here.